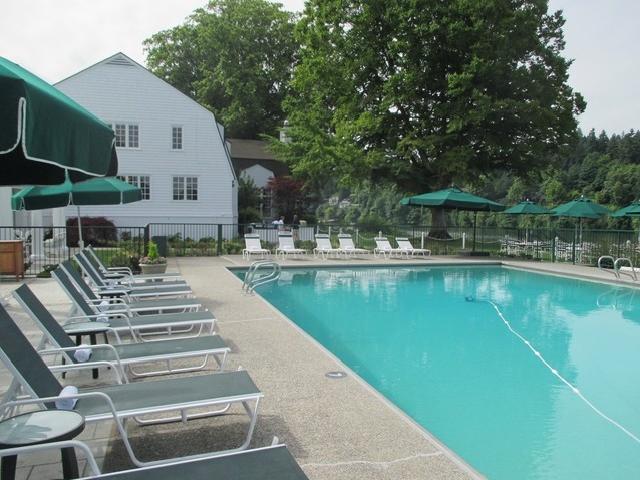 Unique, special and different perfectly describe the setting of Waverley's outstanding pool facility. The grass underfoot dining offers members, their families and their guests the ideal setting to enjoy a beautiful sunset after an afternoon of golf. Crystal clear water and attentive caring staff make an afternoon or evening at your Club extra special. Nestled between the pool facility and the Willamette River, Waverley's West lawn offers members lunch and dinner service. Second only to Waverley's 1896, there is not a more beautiful setting to dine and enjoy the camaraderie of fellow members in the Portland area. What are you waiting for?
Waverley's spectacular milieu offers members a dining venue unparalleled anywhere in the greater Portland area and some say far beyond. Members and guests are delighted on warm sunny days with full menu and bar service along the banks of the Willamette River. Nestled between Waverley's sparkling blue pool and the Willamette River, Waverley's West Lawn offers grass underfoot lunch and dinner service throughout the summer season. Many Club events are held here throughout the season otherwise reserved full time for member ala carte use. Guest's are wide eyed as they relax Riverside and are served by caring, attentive staff. Riverside dining is very busy throughout the entire summer and reservations are strongly encouraged. Groups over 12 must have a set menu to ensure large groups do not slow service for fellow members. Set peacefully behind the #18 Green this is truly Waverley Country Club's garden spot.
OPEN FROM MEMORIAL DAY TO LABOR DAY... As always reservations are most appreciated during this busy summer season and to insure we are ready for your arrival.