Please contact Jennifer at (503)654-6521 or email events@waverley.cc to assist with all the details to serve and accommodate you and your guests.
Ballroom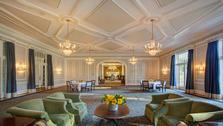 Waverley's Ballroom fosters memories of historic parties held years gone by. Crystal chandeliers adorn lavish surroundings accommodating seated functions for as many as 90 members and guests. Stand up cocktail receptions accommodate up to as many as 100 members and guests. The flexibility of this room allows members to host intimate seated dinners with ample stand-up cocktail reception space.


Business Center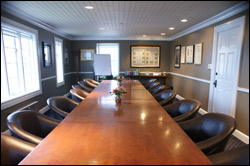 Waverley's Business Center is located on the second floor above the Men's Locker Room, this space provides privacy for members and their guests to respond to emails, make calls or simply relax.
1896
Waverley's 1896 gracefully provides an elegant venue for special events. The 1896's luxurious Dutch Colonial style décor and spectacular views of the golf course and Willamette River is unlike anything else in the greater Portland area. French doors open onto the Veranda for outdoor enjoyment during summer and fall. Waverley's old world elegance provides members and guests a most unforgettable experience. The 1896 can accommodate up to 150 seated, or as many as 180 when utilizing the Terrace Room. The 1896 and Terrace Room have hosted stand up receptions for as many as 300 members and guests.
Terrace Room
Waverley's Terrace Room is directly adjacent to the 1896. The Terrace Room's airy open feeling and antique garden wallpaper has long been a member favorite. Overlooking the Terrace Room Patio and golf course, this lovely setting is perfect for intimate lunches, dinners or cocktail receptions. This room can accommodate up to 40 members and guests for either a sit down or stand up event. During the summer and fall season, the Terrace Room's twin set of French doors open onto the Terrace Room Patio for additional cocktail and reception space.
Terrace Patio/Veranda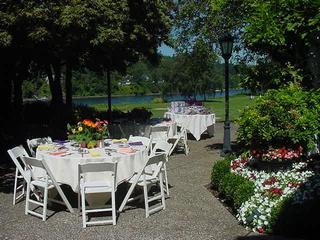 Waverley's Terrace Room Patio is undoubtedly the most beautiful spot to entertain on the Willamette. Views of the Willamette River, golf course and spectacular grounds offer members and guests that unique ambiance that only outdoor entertaining can offer. Its connection to the Terrace Room offers a unique side-by-side space for members and their guests to enjoy both the interior and exterior spaces that make Waverley unique and special.
North Lounge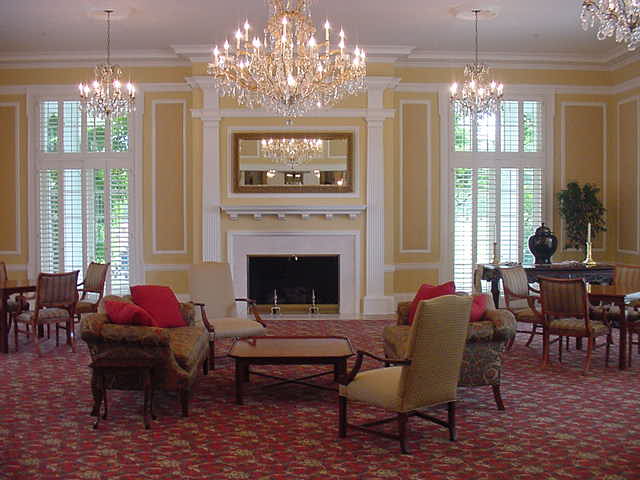 Waverley's North Lounge, overlooking the Terrace Room garden and two stunning finishing golf holes offers world charm for any season. The many French doors open up to expose blossoming trees with twinkling evening lights and allows the outside to come inside. During cooler weather, the marble fireplace adds a warm glow to the room's atmosphere. The North Lounge lends itself to intimate affairs for as few as 10 to 20 members and guests or a maximum of 50 for a seated or stand up function. Utilizing the North Porch or Terrace Patio allows members to expand their number of guests to accommodate up to 90.
Ladies Lounge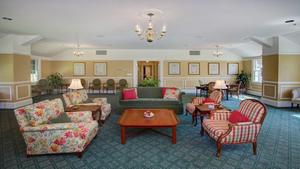 Waverley's Ladies Lounge offers Waverley women a sophisticated and intimate space for playing cards or enjoying time with friends. The Patio off the Lounge offers outstanding views of the golf course and the Willamette River. This space is occasionally used for social functions in the evening for both ladies and gentlemen. This room is available after 5:00pm to host social functions by request.


Waverley's Guest Suites

Our guest suites offer that extra special touch when accommodating members and/or their guests. Stay in one of our lovely, spacious and comfortable guest suites at the Club. The "Junor" Room has two queen beds and The "Livingstone" Room, "Luelling" Room and the "Moffat" Room have king size beds. All have wonderful views overlooking the Willamette River or North Garden. Waverley's guest suites have accommodated members after Club events, private parties or served guests of members when visiting from out-of-town. There is also a delicious complimentary continental breakfast included. Member friendly pricing makes staying at Waverley a wonderful option.
Single or Double Occupancy...$165... All guest suites are guaranteed to the member upon making the reservation with a 48 hour cancellation policy. For more details and to make your reservations, please call (503) 654-6521 to check room availability. For more details, please click HERE.
Waverley's Egan Cottage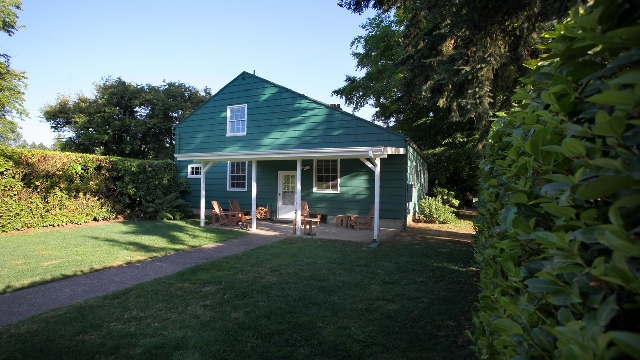 The cottage is nestled in a setting of lush greenery, with classic golf landscape views. The cottage consists of three bedrooms (queen beds), an equipped kitchen, dining and living areas, fireplace, two bathrooms and laundry room. A spacious bedroom and full bath are located on the main level of the cottage, with two separate queen bedrooms on the upper level. The cottage includes free internet access. There is also a delicious complimentary continental breakfast included. Member friendly pricing makes staying at Waverley a wonderful option.
Rates...$270 per night... All reservations are guaranteed to the member with a cancellation policy of 1/2 charge 15-30 days out and full charge 14 days or less. For more details and to make your reservations, please call (503) 654-6521 to check cottage availability. For more information, please click HERE.